Restaurants - Gourmet Restaurant - bed and breakfast south France restaurant Toulouse Cuq en terrasses - Cuq-Toulza 81470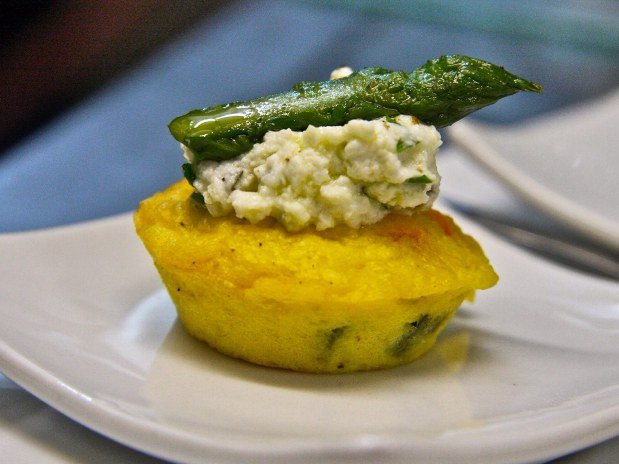 Gourmet Restaurant
restaurant
Type of food : French, Gastronomic, Vegetarian, Mediterranean
Dishes examples : A selection of our dishes:
Timbal of avocado, Pepper smoked salmon and horseradish sauce
Fish terrine with an herb and caper sauce, with mixed green salad
Courgettes and feta pie with lamb's ear salad
Sauted chicken with a caramelised lime lemon and Ginger sauce and endives cooked in orange juice
Red mullet filets, lemon sauce, galzed carrots and creamed leeks
Skewer of local duck breast coated in spices and served with slow cooked vegetables
Veal tajine with preserved lemon and baby vegetables
Red fruit soup with home made Rosemary ice cream
White chocolate and strwberry cheesecake
Roasted figs dipped in caramel and almond bits, with mascarpone sauce


Celebrating taste and slow pace living...

On the terrace or in the conservatory overlooking the countryside, Philippe & Andonis happily greet you every evening (except wednesdays). Upon reservation, they propose a single menu, full of flavors. This gourmet menu that changes every day includes tapas, starter, main course, cheese plate and dessert for 38 euros. An extensive and very good value wine list is also available and Philippe will be happy to guide you towards the best match.

Quality products and taste are the basis of Andonis cuisine. Flavorfull, light, with home grown veggies, olive oïl, herbs etc, for subtle, harmonious and real food experience.

Breakfast is also an experience

Enjoy the panorama over the neighbouring countryside from the terrace on a sunny day, or from the conservatory, and start the day with our home made goodies: bread and butter pudding with fresh fruits and caramel, dried fruit mueslli, jogurt, fresh squeezed juice. The aroma of the bread and croissants that we bake on site, will probably get you out of bed!!! And for those who love a salty breakfast, eggs from our chicken, ham and cheese are also available on the buffet. You can help yourself to a large choice of teas, coffees and herb teas while enjoying the best moment of the day.

Timing
Breakfast from

8:30 AM

to

10:00 AM


Diner open from

8:00 PM



Brunch

Garden - Terrace

Groups

Breakfast

Diner
Dinner must be booked in advance. It is a single menu that changes every day and includes tapas, starter, main course, cheese plate and dessert for 38 euros.

For children Under eleven, a kid's menu is available at 19 euros.

If the chef has to cook a different menu for you (vegetarian, salt free, gluten free etc..) or if a dish has to be changed to fit your dietary requirements a supplement of 7 euros can be added to the price of the menu or the half board.


Restaurants - Gourmet Restaurant - bed and breakfast south France restaurant Toulouse Cuq en terrasses - Cuq-Toulza 81470